iPhone 5 Pictures – Images – Mockup – Render – 3D – Replica – You will want to buy this when you see it!
Next-Gen iPhone 5 Mockup Picture Images - This next iPhone is simply beautiful!  It features a different design and mammy other element changes as you can see of the iPhone 5 bellow.
If you have ever wondered what the iPhone 5 will look like, take a good peak at this beautiful iPhone 5 replica.  As you can see it's simply beautiful!  This may not be the next new Apple iPhone, however it is a great expression of what it may look like.  This was made through 3D rendering software, and is not real, but is made to look real.  As you can see there are some design differences that came into play this new iPhone 5 new-gen render.  What do you think?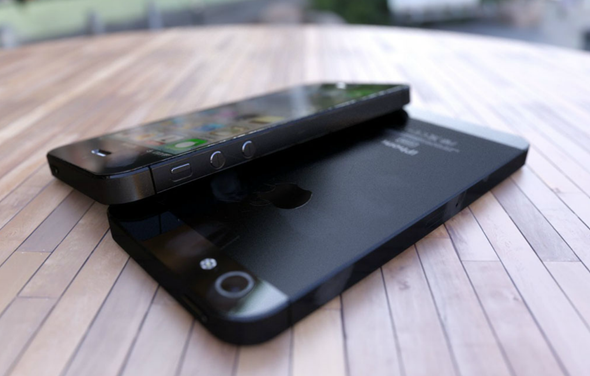 In these pictures, it looks about the same thickness, and the edges seem to be of the same aluminum material.  In the upper picture, however it seems to look like the back will be a Matt Black, or Flat Black color.  This would really look cool!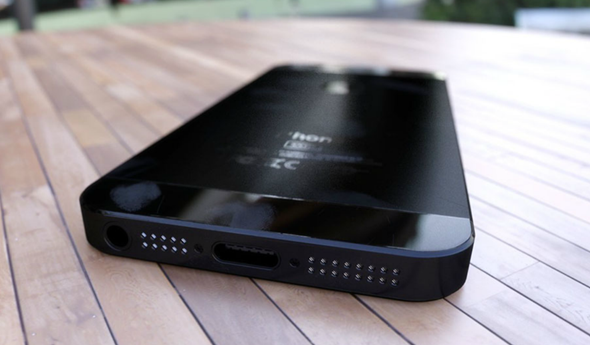 You can also somewhat see in this picture the upper and lower glass pieces, and then the middle flat black section, that looks like painted plastic, or maybe a hard acrylic surface?  You can see that the audio jack has changed its placement, and is now on the bottom of the iPhone, instead of the top.  This is a big design change for this next-gen iPhone.  Apple usually doesn't change things this much, but look at the whole design, everything is changed!  The other unusual thing that I see, is that the lower USB port that was usually the flat pin that was about an inch and a half, is now only half an inch (.5″) wide.  This is much smaller, but now all our other accessories won't work, which is sad for your previous investments in accessories, however just look at how beautiful this iPhone could be.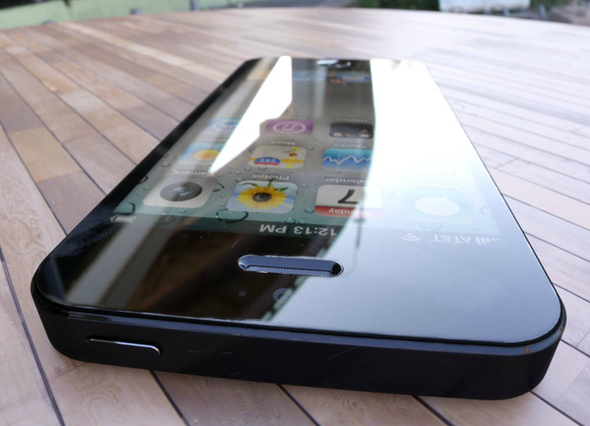 You can also see that the housing on the back is a "unibody" form.  Somewhat like the New macbook pro Unibody looks like.  It will have a solid aluminum construction and then on both top and bottom pieces on the back portion will be glass, as seen in the first picture.  I am very excited to see what it will really look like when Apple launches the new iPhone 5.  When we have the iPhone 5, and IOS 6, things will get much nicer for all apple users.  (IOS 6 vs. Android 4 ICS vs. Mango 7.5 Windows Phone)
So what do you think?  Would you sell your iPhone, to get the NEW iPhone 5 when it comes out?
It will be exciting to see the new iPhone 5 in our hands soon!
Posts Related to iPhone 5 Pictures - Images - Mockup - Render - 3D - Replica - You will want to buy this when you see it!
Related Posts via Categories